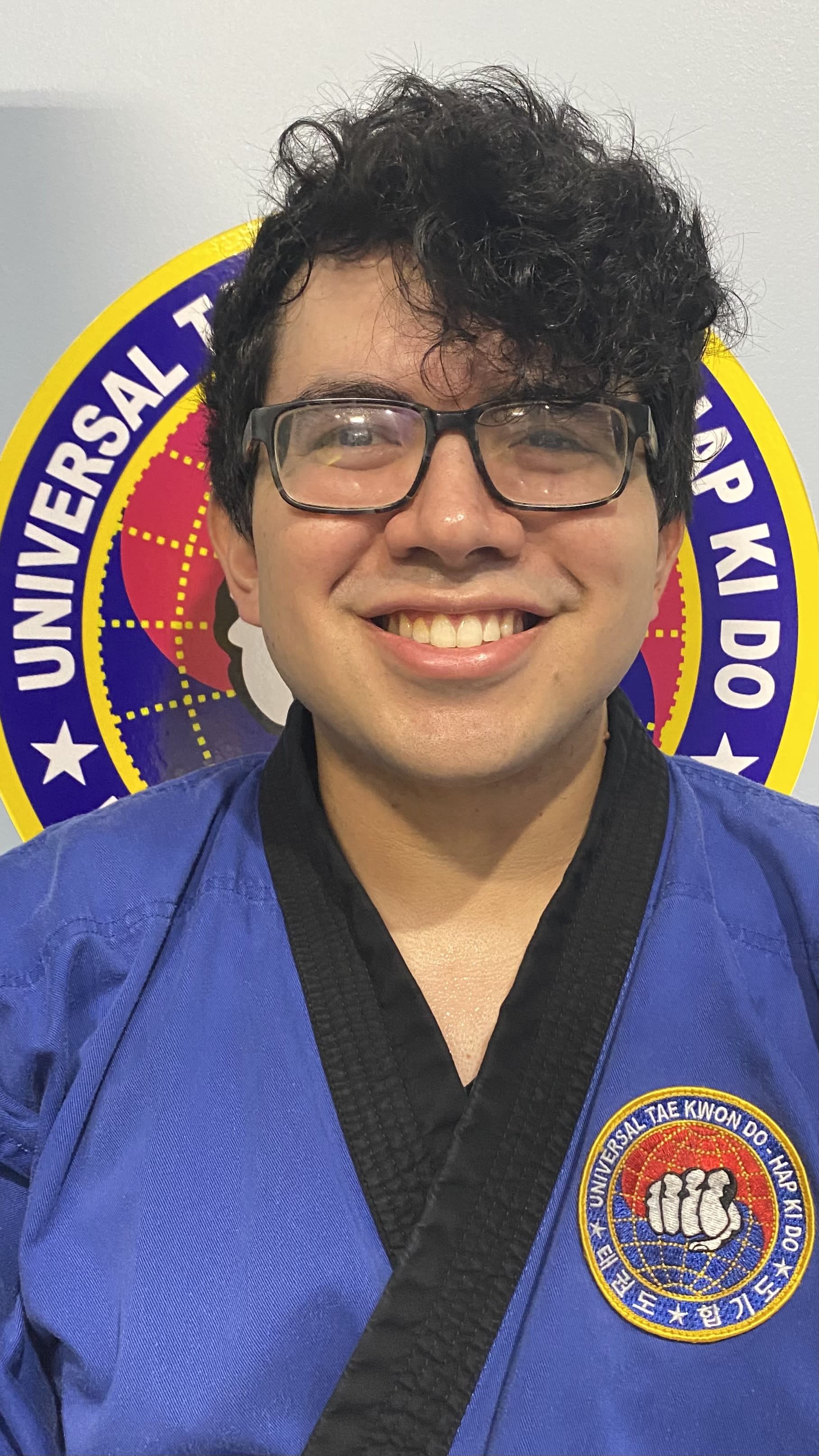 Rolando Alvarado
Instructor Rolando Alvarado is a local Jersey Village resident and graduate of JVHS class of 2012.
A dedicated Stellar Martial Arts student since 2011.
Attended 3 years of college while actively pursuing career opportunities.
November 2022 earned his 2nd Dan blackbelt in Taekwondo at Stellar Martial Arts under Master Daniel Kilburn.
Currently training in preparation for 1st Dan blackbelt in Hapkido through The Korea Hapkido Federation (KHF).
A Texas State Champion that challenges himself and strives to help others reach their goals.
We are honored to have Instructor Rolando Alvarado a part of the Stellar Martial Arts family.