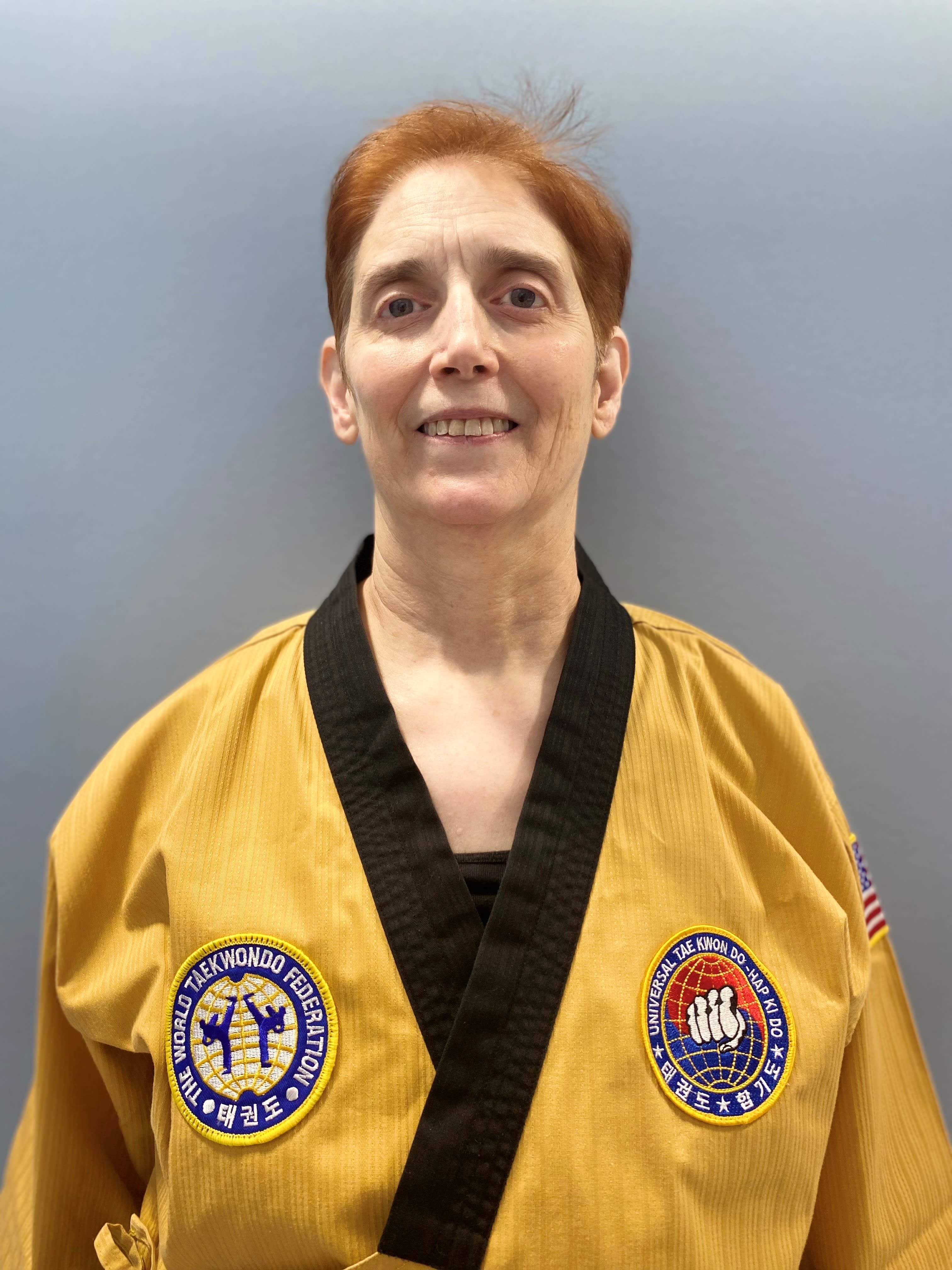 Christina Lowe
Master Christina Lowe was born in Tucson, Arizona and began studying in Goju Ryu Karate at age 18 while attending college.

Later after transferring to Texas A&M University, Ms. Lowe moved on to Moo Duk Kwan Taekwondo.

After graduating with a bachelor's degree in Wildlife Biology, she earned 1st (1988) and 2nd (1995) degree blackbelt in Washington D.C.

under GM Kim, Jung Il.

On returning to Texas, Ms. Lowe studied under GMs' Choi, Jung Ki, and Choi, Wan Ki earning 3rd and 4th-degree blackbelt.

Earned 5th dan blackbelt at Stellar Martial Arts under Master Daniel Kilburn.

Refereeing for more than 20 years from the local level up to national level Taekwondo competitions.

Trained in Taekwondo for 40 years and taught Taekwondo for more than 35 years.

Ms. Lowe is a substitute teacher for Cypress Fairbanks ISD since 1995.

We are honored to have Master Instructor Christina Lowe a part of the Stellar Martial Arts Family.